After a Wedding at Stein Eriksen Lodge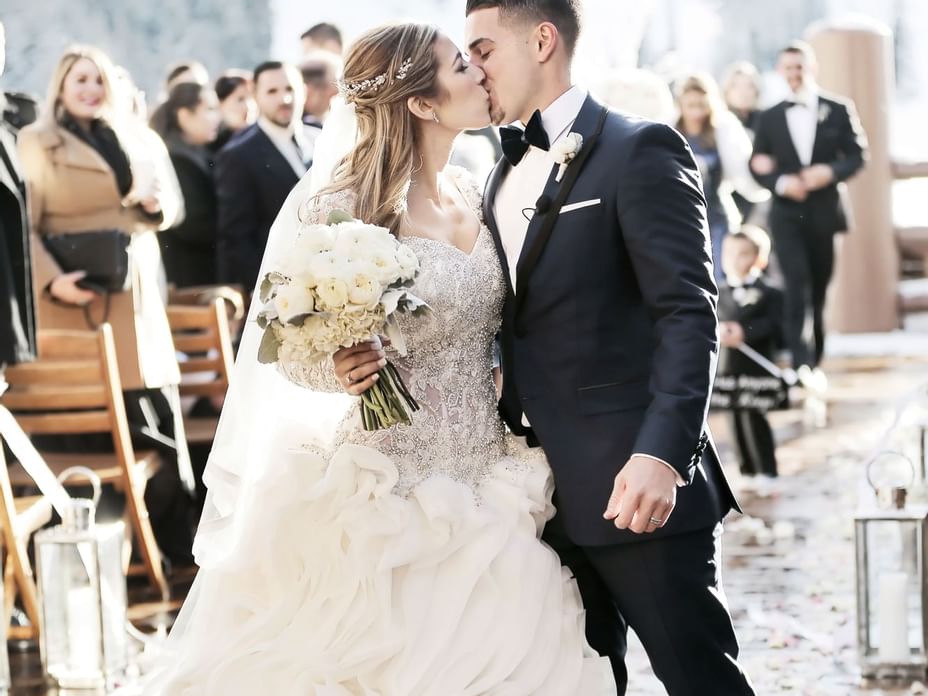 After your wedding ceremony and festivities at Stein Eriksen Lodge are complete, the enjoyment doesn't have to end for you or your guests. Many couples choose to honeymoon with us in beautiful Park City, and countless wedding guests stay on for a few days to take advantage of all the impressive amenities we offer and the innumerable activities in the area. Why not plan on adding some additional time with us?
Delectable Brunch Options
On the morning after your wedding you can either enjoy an intimate brunch with just your family or a private brunch in a banquet space of your choosing for all your guests to enjoy. Discover bold tastes surrounded by breathtaking mountain panoramas as you relive moments from the day before and share plans for the future. Whether you choose to relax on the impressive outdoor deck of Troll Hallen, experience our famed Sunday Brunch, or choose your own customized catering option, there is no better way to prepare for your final send-off or to start your honeymoon than to linger over one of our inspired brunch options with the people most important to you.
Area Activities
Park City offers an abundance of activities for all year-round. In winter, there is of course, the world-renowned skiing. Additionally, you'll find recreational options including snowboarding, snowmobiling, and ice skating to name a few. For a truly dreamy and memorable escapade, try an old-fashioned, horse-drawn sleigh ride. Or, embrace the newest in winter sports crazes by trying fat bike riding – a fun new sport relying on the mountain bike version of snow tires.
Summer brings along plenty of opportunities for enjoyment and entertainment as well. Experience the thrill of Park City's Alpine Slide and Summer Bobsled, explore the many attractions of the Utah Olympic Park, or enjoy the beauty of a hot air balloon ride. From boating and fly fishing to ATV riding and mountain biking, outdoor enthusiasts will love the many choices here in Park City.
Aside from outdoor and adventure activities, Park City offers an array of restaurants, eclectic shops, museums and art galleries in every season. Whether you and your guests are seeking romance, adventure or family fun, there is something for everyone to immerse themselves in.
Hotel Amenities
Award-winning dining options and an impressive Forbes Five-Star spa may just offer enough of a reason to stay on after the wedding at Stein Eriksen Lodge. Oenophiles will delight in the impressive wine cellar featuring over 1,500 vintages and customizable tasting options. The appealing Champions Club offers a wide range of both old-school and high-tech arcade games for family fun. There's even a 56-seat movie theater here for your pleasure, as well as two heated swimming pools and hot tubs to relax in.
Whether you and your guests decide to spend a few extra days or even weeks with us, every moment of your time here offers boundless opportunities for memorable moments and once-in-a-lifetime experiences. Choosing a wedding at Stein Eriksen Lodge is an unforgettable experience from start to finish.