We Give Thanks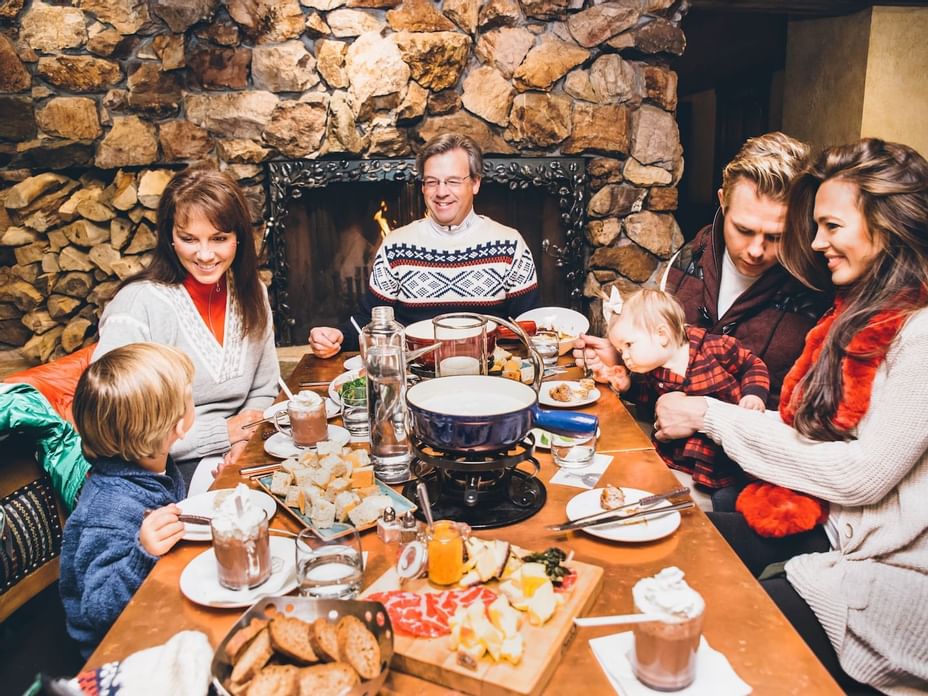 Here at Stein Eriksen Lodge, we give thanks for all the abundance in our lives. From you, our guests, to our hardworking staff, we are so grateful for the people we encounter and those we get to leave a positive impact on.
Here are just a few things we are thankful for this year:
Our Wonderful Guests
First and foremost, we are thankful for you - our guests. We thank each of you for allowing us to serve you, for coming back year after year, and for helping make the Lodge such a special place. Each guest enhances our resort and motivates our team to reach new heights in 5-Star service. We look forward to continuing to serve you throughout the upcoming winter season as we continue to provide a safe and welcoming Lodge retreat for each of you.
Our Dedicated Staff
A huge thank you to our hardworking and dedicated staff who helps us create those magical and memorable moments for our guests, and maintains our Forbes 5-Star status. Our team members are always looking out for the best interest of each guest, providing anticipatory attention and authentic service. We are thankful for the knowledgeable, friendly, and experienced team at the Lodge and all of our properties. They truly make our hotel a one-of-a-kind experience.
The Greatest Snow on Earth
While we love all of the seasons, there is something special about watching the snow fall in Deer Valley. The trees glisten with white pillows of soft snow and the mountains are blanketed in champagne powder, inviting us to dream of perfect corduroy runs and deep powder stashes waiting to be discovered across the mountain range. While providing a stunning and picturesque scene, the snow provides an outdoor playground for many and allows us to participate in some of our favorite winter activities: skiing, snowshoeing, sledding, and sleigh rides (just to name a few). At Deer Valley Resort, the snow making machines have been hard at work with the low temperatures and Mother Nature has graced us with natural snowfall to cover the ski trails and runs, helping us prep for the upcoming ski season. There is a fun-loving energy in the air as we await the opening of Deer Valley Resort on 12/5/20 with great enthusiasm.
Remembering Time Together and Cherishing Our Loved Ones
This year has certainly been different than years past. We recognize the hardships, the turmoil, the fear and frustration experienced by most, if not all, with what 2020 has delivered to all of us around the world. We do not downplay those hard moments and times - but we do want to remember the good. Look for what is great in our lives and find happiness. It's there, waiting to be rediscovered and provide gratitude to those who choose to see it. We see so much good and so much potential for what is yet to come. It's not about the changing of the season or even the start of a new year. Gratitude is ongoing, never-ending, and is crucial to seek out in all times. We are grateful for so much this year and we hope you too see the good in your lives, and find what makes you happy and grateful as well. We look forward to seeing you soon and hope you stay safe, healthy, and surrounded by happiness throughout the holiday season and well into 2021 too.
From all of us here, we wish you a very happy Thanksgiving holiday! Cheers to each of you!!