Celebrate Halloween Virtually Or In Park City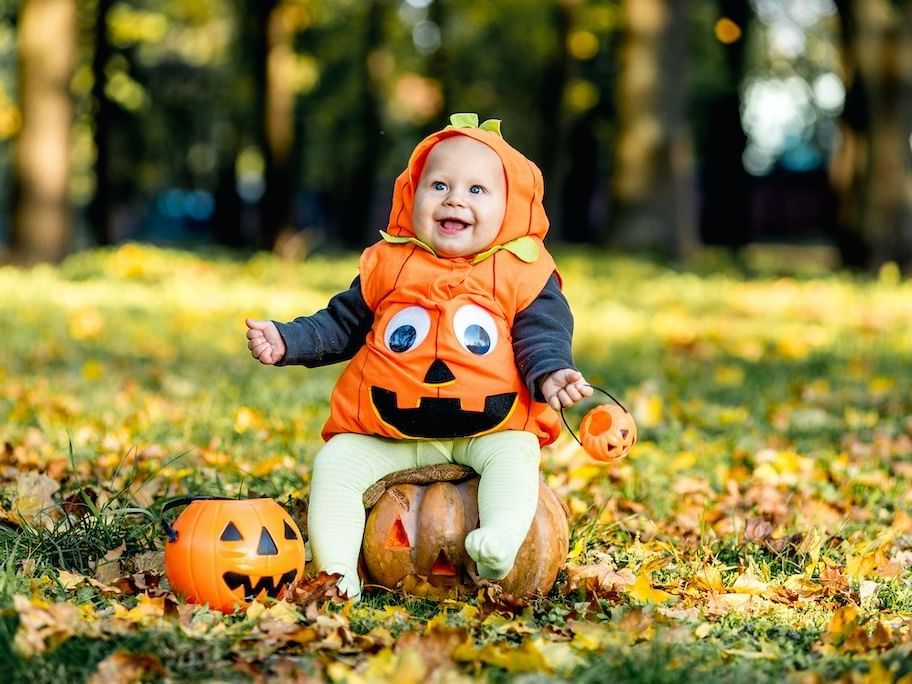 Regardless of where you are located this year, the fun-filled Halloween season is likely to look a little different. Yes, yards are still adorned with faux headstones, skeletons, and blowup festive decorations. Porches and entryways may still dawn cobwebs, spiders, and witches. Yet the looming question remains… will families be trick-or-treating this year?
Many in the Park City area have responded with an enthusiastic "Yes!" Yearning for some type of normalcy in this new world we live in, many parents and kids alike are wanting to keep some of the celebrations of the holiday season intact. However, many also know that the tradition of going from home to home for individually-wrapped sugary sweets may be slightly different this spooky season.
EVENTS HAPPENING IN PARK CITY:
Park City Ghost Tours
Seeing really is believing! Take a chilling Park City ghost tour led by retired history teachers Rob and Lela Newey. With some assistance from filmmaker Erik Hutchins – expert in metaphysics, paranormal activity, and extrasensory perception – they have thoroughly researched many of the area's ghost stories to determine which 15 creepy tales are the most terrifying and thrilling. Reservations are required. https://www.parkcityghosttours.com/
Park City Nursery
What better way to prepare for Halloween and the fall season than pumpkin picking?! Pick out a fresh pumpkin from the patch at Park City Nursery (or any local nursery near you) and get those creative carving skills going. Be sure to post your pumpkin and tag us in the comments so we can join in on the carving fun. And feel free to share your recipes for the pumpkin seeds too! http://www.parkcitynursery.com/fall.html
Halloween Drive-In Movie
If you are staying with us at the Lodge, be sure to add a movie in the Freestyle Theater into your itinerary. With daily showings, you can select the family-friendly film at 7 pm or come in for the later showing at 9 pm. For those staying in town this Halloween who aren't staying at the Lodge, we highly recommend going to one of the upcoming special drive-in movie screenings by Park City Film at Utah Olympic Park. Advance reservations are required. Pickup a to-go order from a local restaurant and cuddle up to enjoy one of these special film showings. https://parkcityfilm.org/
NAC Halloween Party
The National Ability Center (NAC) is hosting a free and in-person "Wizard Of Oz" themed Halloween party this year. They are asking all who attend to please wear a face mask (which is required in all of Summit County currently) and wear family-friendly costumes. Kids must be supervised. https://discovernac.org/events/halloween-party/
WAYS TO CELEBRATE AT HOME:
Trick-Or-Treat / Trunk-Or-Treat:
If you plan to hand out treats this year, whether from your home or in a trunk-or-treat fashion, get creative. Try to allow for appropriate spacing and individually-wrapped items. Think of more than just candy. Kids love small prizes found at the bottom of cereal boxes or stickers and small toys that can be purchased at many gumball-style machines in store entry/exit areas. You can pick up small, fun prizes or toys at most big box stores and "dollar" stores. It offers something unique and fun besides the standard piece of candy that most homes will be handing out this year. Just remember, the kids are still excited about the holiday and looking forward to visiting for some type of fun treat. Get in the spirit and make it a great Halloween!
Halloween Movie Night
Plan your own spooky Halloween home movie night. With all of the streaming options available to us these days, it's easier than ever to watch a cinema favorite. Look up a fun and festive cocktail or mocktail recipe. And may we recommend a little dry ice for the great fog affect? The kids will love it! Don't forget a fun snack or themed table of apps. Pinterest can be a great resource for spooktacular food and drink ideas.
Halloween Get Together
If you have a small group of friends or family who want to gather and celebrate, wearing a mask has never been so easy. Costumes and dressing up lends itself to wearing a mask or some type of face covering. Encourage all guests to find a costume with a mask and consider holding a "best mask costume" contest with a fun prize. If kids are part of the party, you can do a mask decorating contest with disposable surgical masks and markers. A table can easily be embellished with fun Halloween decorations and themed finger foods. A little food dye and dry ice can enhance any drink options to add a touch of spooky fun. Streaming music stations offer plenty of Halloween songs to play in the background. Really, it's about connecting with friends and family to celebrate the holiday and bring loved ones together in a safe and clean environment. If this is too much - think virtually. With all the video conferencing platforms out there, do a virtual Halloween cocktail or mocktail hour. With some of the travel restrictions still in place, this is a great option for friends and family who live too far apart. Schedule an agreed upon time and consider a theme. Everyone dresses up to their level of comfort and does a virtual cheers with the drink or food item of their choice. You can still do a costume contest or face mask contest virtually!
GET IN THE SPIRIT
Whether you live in Park City, you are here visiting, or you are staying home this year - celebrate in your own way and to whatever extent feels safe for you. In a time where some may feel isolated or unsure, it is important to connect with others however we feel comfortable. In person or virtually, there is a way to get in the spirit of this spooky season and still celebrate this year. We hope to see you all soon!