Deer Valley Resort 19/20 Winter Season Preview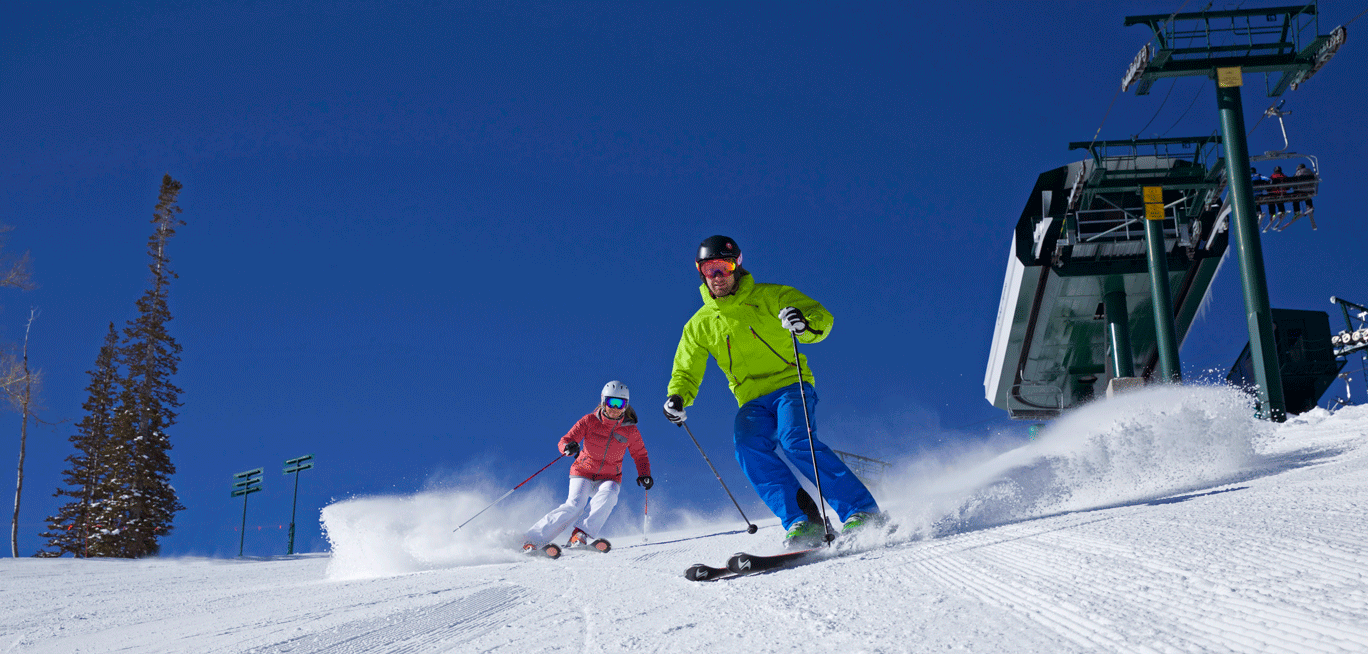 December 7th, opening day at Deer Valley Resort, is quickly approaching. We had a conversation with Steve Graff, Deer Valley's Director of Mountain Operations, to get an idea of what we can expect for the upcoming ski season. The short answer: an enhanced guest experience.
Deer Valley has invested almost $8 million this season. Most of these funds went to Steve Graff's mountain operations team. The largest portion of these funds went to new RFID technology gates. Additionally, 25 more energy efficient snow guns and 4 new snowcats were purchased. All of these investments were aimed at providing guests with the best on-mountain experience possible.
RFID Gates
Throughout the summer, 18 new RFID gates were installed and tested at Deer Valley's lifts. According to Steve, it's so far the largest resort installment Access has ever done. These gates enable skiers to go straight to the lifts and skip the ticket line if they have season passes or multi-day passes. This means less time in lines and more time on the slopes.
Snowmaking
In addition to the RFID gates, 25 snow guns and 4 snowcats have been hard at work preparing the slopes for the upcoming season. Throughout the summer, the mountain ops team replaced thousands of snowmaking pipe to ensure the runs were ready for the winter season. According to Steve, the new snow guns enables the mountain ops team to make snow over a broader range of temperatures and more efficiently while consuming less power and energy. As mother nature allows, these snow guns have been hard at work. A few weeks ago when Park City experienced multiple days of low temperatures, the snow makers were able to complete 9 runs in one week. It's still too early to tell how much of the resort will be open on opening day, but if we get some more low temperatures, Steve and his team will put the snow guns back to work to get even more runs ready to go.
A combination of the new snow guns and snowcats will help Steve and his team keep the mountain in top shape. As Steve puts it, "All of that just goes to making a more efficient quality product." Deer Valley Resort is often ranked as one of the best resorts in the world, and these new mountain operations investments help to ensure that they maintain this prestigious status.
Glade Skiing
For skiers who prefer off-piste runs through the trees, Steve has good news. Over the summer, a team of 7 sawyers maintained Deer Valley's forests. They did this to maintain the health of the forest, but as a side effect, the tree areas of the resort got a whole summer's worth of attention. This attention opened up some new shots and cleared up existing lines for some new and enhanced off-piste skiing.
Digital Signage
This season, real-time, digital signage was installed at every base area and ticket locations to keep things moving smoothly across the entire resort. These signs will display information on weather, grooming conditions, and lift status to keep guests better informed before hitting the slopes.
Simply put, guests at Deer Valley Resort can expect an enhanced guest experience this upcoming winter ski season. We can thank Steve and his team for their hard work and time for providing and maintaining a solid snow base and smooth groomed trails. Discover this enhanced guest experience for yourself and join us at Stein Eriksen Lodge this upcoming winter season. Book your stay with our Winter Activities package and enjoy a winter retreat with the best ski-out/ski-in access on the mountain.