Deer Valley 20/21 Season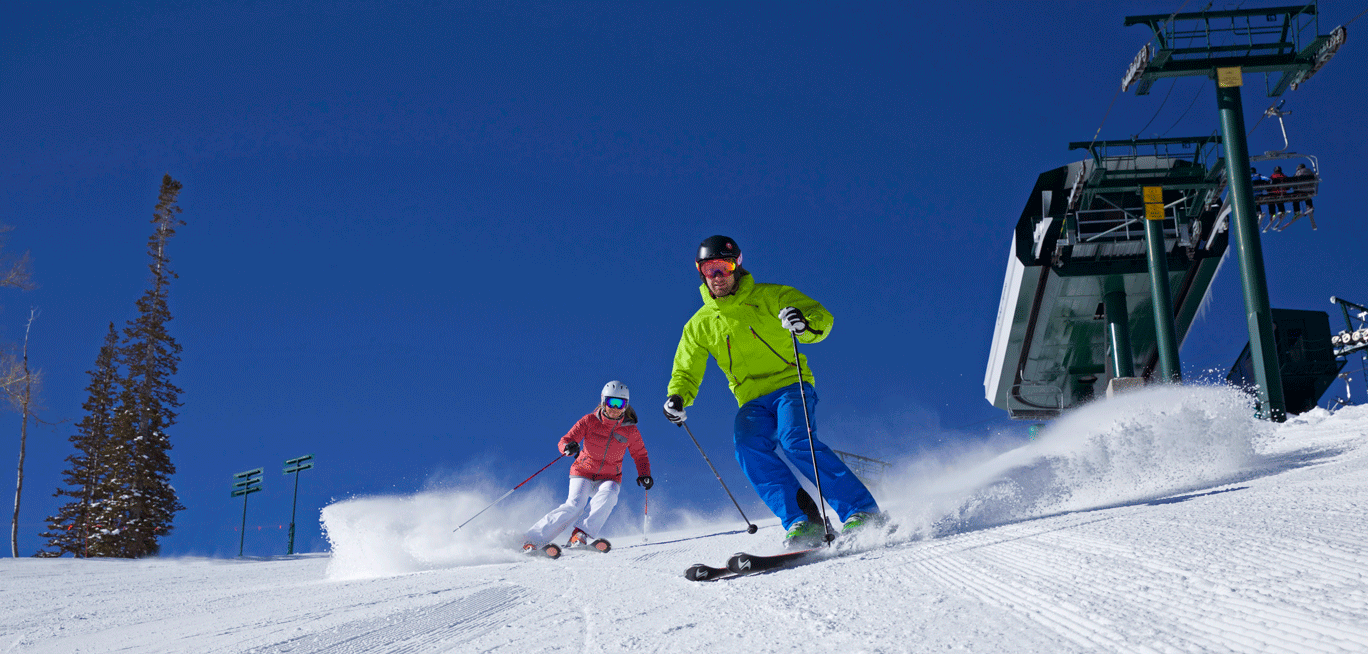 Heading into its 40th winter, this world-class resort made some necessary adjustments this season to ensure guest and team member health and safety, while also being able to remain open and continue to provide the finest ski experience in the world.
We had a conversation with Steve Graff, Deer Valley's Director of Mountain Operations, to get an idea of what we can expect for this ski season.
Tickets / Passes / Ski Lessons
This season saw updates to the Deer Valley lift ticket policies that are unique from previous years. All skiers are advised to plan ahead this year, wherever you plan to visit or ski. At Deer Valley Resort, all daily lift tickets, multi-day passes, and season pass products must be purchased in advance. The resort is not selling lift tickets for day of and will not be operating their lift ticket windows for same-day ticket purchases as they have in the past. In addition, Stein Collection will not have access to undated daily lift tickets and will not be able to purchase or provide lift tickets for our hotel guests. Similarly, all Deer Valley ski lessons require advance bookings, along with equipment rentals. We encourage our guests to plan in advance this season.
Spaces & Chairlifts
To remain open and operating, adequate physical distancing must be maintained, along with appropriate and increased sanitation practices. Deer Valley Resort and all of our properties have installed multiple hand sanitizing stations across the resort and hotel. In addition, Deer Valley Resort has implemented a limit on chairlift occupancy. Only guests of the same family or who have traveled together will be allowed to share a chairlift. The only exception being that two skiers from different parties may share a quad chairlift if both skiers are comfortable sharing a lift and if they sit on opposite ends of the chairlift. This allows for appropriate physical spacing to be maintained.
Snowmaking
Deer Valley Resort is known for excellent ski conditions and pristine corduroy on the groomers. This year, the resort was able to open as planned thanks in a large part to its snowmaking crew. With 25 snow guns and 4 snowcats all hard at work, the slopes were prepped and ready by opening day. And Deer Valley's advanced snow gun equipment enables the mountain ops team to make snow over a broader range of temperatures and more efficiently while consuming less power and energy. With all of their dedicated work, the resort now has 21 lifts and 103 runs open. The snowmaking team will continue their work and will continue opening additional terrain as additional snow coverage allows.
Glade Skiing
For skiers who prefer off-piste runs through the trees, Steve has good news. Over the summer, his team was diligent about maintaining the Deer Valley forested areas. They do this every year to maintain the health of the forest primarily; but as a side effect, the attention paid to these tree areas opens up some new shots and clears up existing lines for some new and enhanced alpine skiing.
Digital Signage
Real-time, digital signage was installed at every base area and all ticket locations to keep things moving smoothly across the entire resort and allow for greater visibility of key information to more ski guests. These signs display information on weather, grooming conditions, and lift status.
RFID Gates
Now fully transitioned to RFID gates throughout the resort, Deer Valley is operating smoothly with short or non-existent wait times at the lifts. With this being the second season for the RFID gates at Deer Valley, skiers are now able to go straight to the lifts if they have season passes and ample spacing is able to be maintained between guests and Deer Valley lift operators. This saves time in lines and gives skiers more time on the slopes.
Q&A WITH STEVE GRAFF:
Aside from mountain operation updates, we asked Steve a few additional questions about his outlook and excitement for the season
What are you most excited about for this winter season?
Steve: I am excited to welcome back our staff and guests. I am looking forward to skiing around the mountain and having some shared experiences in a safe way.
Which is your favorite ski run?
Steve: My favorite ski run varies with snow conditions and mood. I love Stein's Way early in the morning as the sun rises over the Jordanelle area - nothing beats fresh corduroy with a view. On powder days my favorite is Ruins of Pompeii to Triangle Trees because it is steep and the trees hold a lot of snow.
RETREAT TO THE MOUNTAINS!
Put simply, guests at our property and Deer Valley Resort can expect an enhanced and even more exclusive experience this winter ski season. We can thank Steve and his team for their ongoing hard work and dedication to maintaining a solid snow base and smooth groomed trails, making Deer Valley Resort a world-class ski destination. And we can thank our dedicated staff for their hard work and focus on our guests for maintaining our luxury property as the World's Best Ski Hotel. Discover this enhanced guest experience for yourself and join us this winter season. We look forward to greeting you at Stein Eriksen Lodge!