Luxury Spa Treatments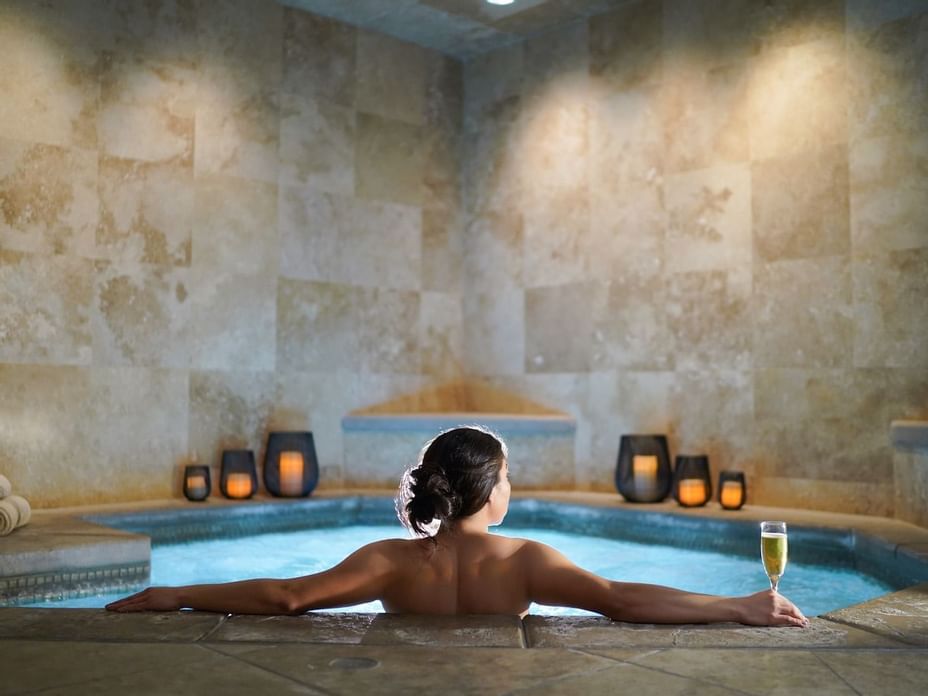 Our exceptional treatment menu makes use of the latest technology, most recent research, and powerful natural ingredients to ensure that you leave Utah's finest Forbes Five-Star spa feeling relaxed, refreshed, and glowing from head to toe. Additionally, the staff at The Spa is taking every precaution to ensure your experience is as safe as possible. Read on to learn more about our latest spa treatment options.
HydraFacial Glow
Indulge in the most in-depth facial you've ever experienced. This patented technology uses a vortex of serum, fully-customized to your individual skincare needs. It carefully and thoroughly cleans out pores while infusing your skin with plumping and hydrating products that penetrate more deeply than a traditional facial. You'll experience instant results that will leave you uplifted and glowing. This one-of-a-kind facial treatment is great for any and all skin types.
CBD Oil Massage
For the latest specialized therapy, we can't rave enough about our CBD Oil Massage. Many already know of the benefits of CBD oil, a non-psychotropic component of hemp. In its purest form, CBD oil offers many fabulous effects for both body and skin. Providing anti-inflammatory, antibacterial, and antioxidant properties, CBD oil promotes healing and reduces your body's stress response. Absorbed through the skin, you also benefit from its mood-lifting abilities, including its anti-anxiety effects. We use only organic PhytoActiv rich hemp oil created from the whole plant for the most complete benefits. The use of our carefully-sourced CBD Care Garden products adds an additional layer of a therapeutic advantage to your massage experience. It's absolutely phenomenal for relaxation and will leave you with a serene, clear, and calm mind in a deeper state of stress reduction, making it especially ideal for busy guests experiencing higher stress levels who wish to take their treatment to the next level.
Utah's Finest Forbes Five-Star Spa
We are incredibly proud of this renowned honor. We are one of only 64 Forbes Five-Star rated spas in the world, which we initially earned in 2012 and have maintained ever since. Our 23,000-square-foot facility features 16 private, luxurious treatment rooms, including Vichy wet treatment rooms, individual men's and women's relaxation rooms, and separate men's and women's locker facilities each offering a hot plunge bath, cool plunge set to 55 degrees, showers, and a full range of luxurious bathroom amenities. We also showcase a state-of-the-art fitness center and offer private fitness instruction. Additional impressive spa offerings include a full-service hair salon, a nail salon, two Jacuzzis, and two outdoor heated pools. Discover for yourself all that sets us apart and indulge in your Five-Star spa experience.
Book A Treatment: (855) 876-4395