Itinerary Recommendations: Two Nights in Park City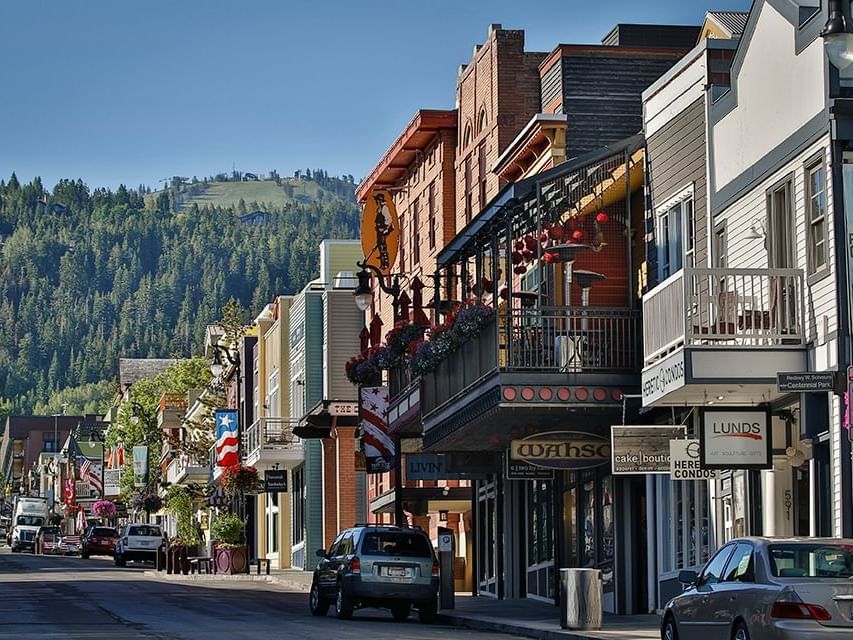 At Stein Eriksen Lodge, our passion for the community runs deep. Our concierge team is prepared with the best recommendations to help you plan the perfect mountain vacation. Here is a small taste of what a weekend at the Lodge might look like.
Friday
The quick drive from Salt Lake City means you can head straight to the Lodge for check-in. Once you have had a moment to swoon over your room, head up to Glitretind for award-winning dining with the best patio views around.
After dinner, unwind with a relaxing soak in your private deck hot tub or cozy up to your in-room fireplace. If you prefer, our team will light it for you upon request.
Saturday
Rise and shine to a delicious breakfast provided with your stay! After breakfast, mountain biking at Deer Valley Resort is just a few steps away. Deer Valley offers mountain biking lessons for all skill levels, the perfect activity for lovers of the great outdoors. If you prefer to keep both feet on the ground, our Forbe's Five-Star spa is the place for you. Our expert team at The Spa is ready to get you feeling like your very best self and the pool area is perfect for a dip and some poolside reading.
Lunch at Troll Hallen is ready whenever you are. Known for its laid-back atmosphere, we love enjoying a light lunch on the deck.
After lunch, head over to Midway for a soak in the Homestead Crater Natural Hot Springs for a truly unique and unforgettable experience. This geothermal hot spring was created over 10,000 years as melting snow went deep into the earth and then percolated upward from the heat of the earth's interior. The warm water picked up minerals, eventually creating a beehive-shaped limestone dome. You can soak, swim, snorkel, and even work on your scuba certification at this truly unique Utah gem.
Saturday evening is the perfect time to check out Historic Main Street for some shopping, dining, and feeling that Park City charm all around you.
Sunday:
After breakfast, enjoy a slow Sunday morning fly-fishing in a quaint stream or hiking on a quiet trail. Deer Valley offers guided hikes, where a knowledgeable guide will provide interesting facts about the local wildlife and history of the area.
For lunch, be sure to check out Champions Club for some pizza and drinks. Champions Club also features one of the biggest game rooms and arcades around, Champions Club is perfect for kids as well as those who are still kids at heart.
After lunch is the perfect time to head across town to check out the adventure park at Park City Mountain Resort. With so many activities such as alpine slides, mountain coasters, mini-golfing, and more. After an afternoon at PCMR, it's always a good idea to stop by the Utah Olympic Park. The museum has something for everyone and the facility is one-of-a-kind.
For the perfect ending to your weekend, visit Cena Ristorante at our sister property, The Chateaux Deer Valley, for authentic Italian cuisine and an extensive collection of wines.
This is just a small sample of how we like to spend a weekend in Park City. Please give us a call today and let us book your perfect weekend! (855) 418-8662