Stein's Safe & Clean Practices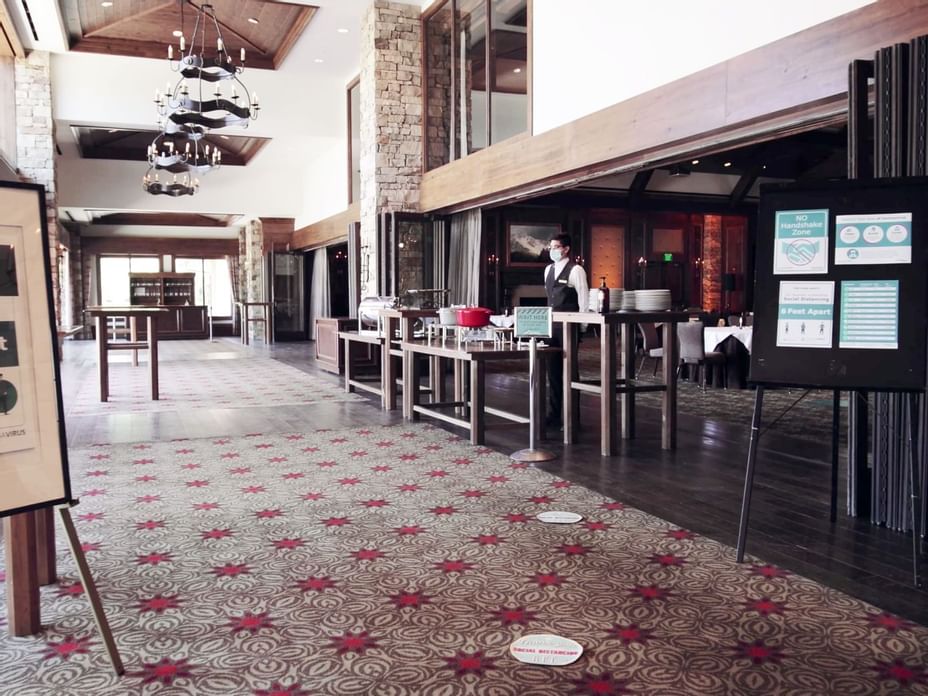 Our gests are afforded the same legendary services that have prevailed for the past 38 years – award-winning spa, culinary excellence, luxurious accommodations, and a gracious staff offering our renowned Forbes 5-Star services while creating a safe, healthy, and memorable experience for which Stein Eriksen Lodge has long been known.

These unprecedented times have brought us all together in unexpected ways. We forge ahead to meet the new challenges by increasing safe distancing practices and incorporating more sanitizing across the property. We require all staff and guests to wear face coverings while on property. Complimentary face masks are provided for guests if they do not have one of their own, along with bottled water and a mini hand sanitizer upon check in. There is a current requirement to wear face masks in all of Park City and Summit County. We also require staff to get a temperature check at the beginning of each shift and before they start the work day. We have increased hand sanitizing stations and COVID-19 safe practices signage throughout the property. We have also taken every precaution to minimize physical contact as much as possible during your stay. Each department has increased disinfection protocols and our hygiene practices are strictly enforced. We have also increased signage throughout the property and in high density areas for both guests and team members.

In our restaurant outlets, we have transitioned our buffet meals (including our famous Sunday brunch) into multi-course family-style dining. All menus are offered digitally and accessed with a QR code that is provided at each table. Wait staff maintains face masks and gloves during service times. And the kitchens are deep cleaned daily, along with sanitizing the restaurant in between meal periods. For groups and events, all meals are offered in a "grab-and-go" style with items individually wrapped, still allowing guests choices similar to a buffet set up. Bar service is set to allow for ample spacing as well.

All communal and meeting spaces are on an increased cleaning and sanitizing schedule and additional cleaning requirements have been incorporated for all guest rooms and all high-contact areas of the hotel. Complimentary guest shuttles are disinfected before and after each use as well. Of course, our location is prime for clean air and open space. Guests have the best instant access to over 2,000 acres of pristine mountain terrain for hiking and biking in the summer or skiing in the winter. If it's open space you need, Park City has plenty to offer. With the easiest access of any mountain town in the country, the newly remodeled Salt Lake City International Airport makes it hassle-free to get to this majestic alpine setting.

Our staff is dedicated to maintaining the highest standards in all that we do for our guests, including cleaning and sanitizing for your safety. We will continue to make any necessary adjustments to ensure a clean, healthy, and exceptional experience at Stein Eriksen Lodge. And we look forward to welcoming you back to our Forbes 5-Star luxury hotel very soon!

See more about our safe practices: >>Stein Safe Meetings & Events Video<<
Reservation inquiries: (866) 996-0034

Cancellation & Reservation Modification Policies:
The Governor of Utah has mandated all individuals must wear a mask in public.​
Fully refundable winter lodging reservation if Deer Valley Resort or our hotel property close for health safety reasons.
Modify an existing reservation or make a reservation for a future stay: resv@steinlodge.com or (866) 996-0034
Cancellation and date change policies through third-party lodging and booking partners may vary. Please reach out to your third-party booking source if you need to discuss changes.