Meet Chef Stevie-Ray Walker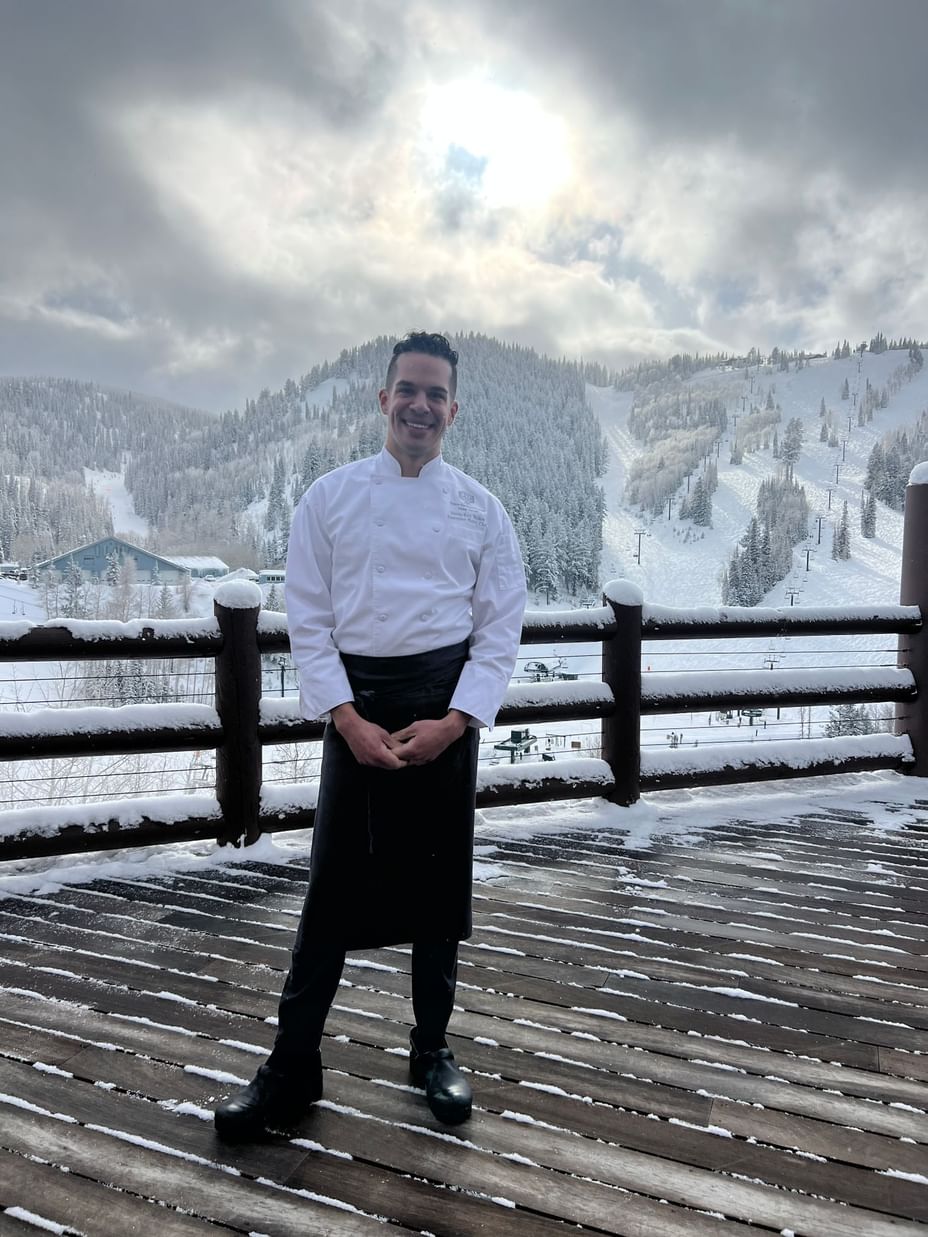 From world-class spa services, everybody's favorite ski locker service, award-winning dining, and more, you can be assured that plenty of time, thought, and energy went into making each detail of the guest experience.
One of the many passionate individuals that help Stein Collection to enhance your experience is Executive Pastry Chef Stevie-Ray Walker. Chef Walker was raised in Washington State and developed a passion for cooking, baking, and being in the kitchen as he helped his grandmother practically daily. He fondly recalls gathering apples from the tree outside her home, baking pies and cakes, and cooking family dinners.
Chef then studied Culinary Arts and Pastry at the University of Hawaii. Since obtaining his degree, he has worked in luxury hospitality for over ten years, including time spent in Mauai, Orlando, Jackson Hole, and Park City.
Chef Stevie-Ray has been with the team at Stein Collection for almost a year and has already made an enormous impact. Suppose you have recently enjoyed one of the many delicious desserts at any of the Stein Collection properties. In that case, Chef Walker and his team of culinary wizards are the ones responsible for such excellence. In addition to delectable desserts, Chef and his team are also responsible for the delicious grab-and-go items available at First Tracks and the unique wedding cakes and desserts available at catered events or meetings. The pastry team also works tirelessly on special projects, such as the Christmas gingerbread display that can be found in the Mountain Lodge.
Chef Walker is extremely busy and will be the first to sing the praises of the team he has in place around him. His team often includes some of the first team members to arrive as well as the last to leave. We feel fortunate to have a team as creative and passionate as the Pastry tea.
In his free time, Chef can be found dining around town, spending time with friends, and snowboarding at Park City Mountain. Be sure to share your favorite dessert with him when you see him around town or during your stay.
Please visit our social media channels for a more detailed conversation with Chef Stevie-Ray Walker. Bon Appetit!