Powderbird Heliskiing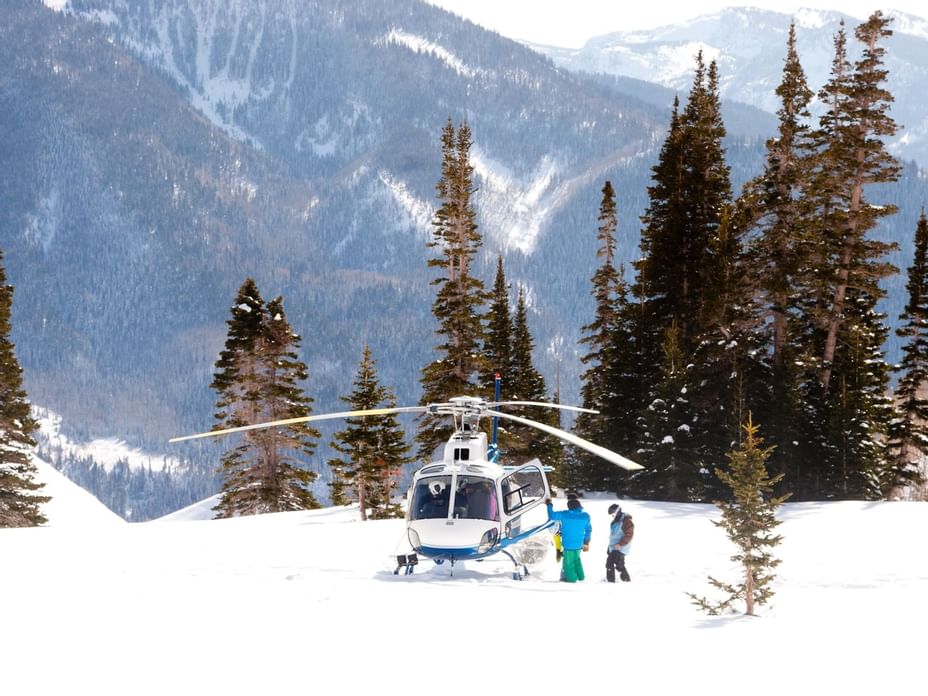 Accessing over 170,000 acres of skiable terrain throughout the beautiful Wasatch mountain range, Powderbird and their knowledgeable guides are ready to lead you on an unforgettable adventure. A shuttle will take you directly from the Lodge to Powderbird's Park City heliport, ensuring a seamless start to your perfect day.
Location
Their location here in Park City offers guests complimentary breakfast, lunch, and beverages, as well as a retail store where you can purchase Smith Goggles, Hestra Gloves, The North Face clothing, and other gear to get you properly outfitted for your day of skiing in the backcountry.
Utah Snow
Utah, home to "The Greatest Snow on Earth," is famous for its fluffy and bottomless powder. This snow comes from lake effect storms. With the ability to access an incredible amount of terrain, Powderbird can transport you to fresh snow and picturesque landscapes that you cannot access any other way. If your trip happens to coincide with one of these storms and the helicopters cannot fly, Powderbird offers Storm Day programs, including cat skiing and resort tickets, to still get you out on the slopes or to some remote areas for fresh powder turns.
The Helicopters
Aside from untracked runs in beautiful, remote locations, one of the most exciting aspects of heliskiing is the helicopter ride. Powderbird flies A-Star helicopters, which feature a unique seating configuration to ensure you have spectacular panoramic views throughout each flight. The helicopters are specifically suited for winter mountain flying and paired with experienced mountain pilots. Not only will you have the chance to see unmatched bird's-eye views of the mountains and your upcoming runs, but the helicopters are fast. Their speed allows you to ski thousands of vertical feet in a single day.
Commitment to Safety
At Powderbird, commitment to safety is an essential part of their operation. All guests receive avalanche safety equipment, including an airbag pack, beacon, shovel, and probe provided by Powderbird's partner, Backcountry Access. Skilled guides will train you in avalanche safety and the supplied equipment before taking off for the day.
Who Can Join
You don't have to be an expert skier or rider to join in on a day of heliskiing. All you need is an adequate skill set and fitness level. Before you arrive, the team at Powderbird will chat with you about your abilities, skill levels, and what you are hoping to get out of the experience to choose the appropriate terrain for you to have an incredible day with the best skiing they can find.
If you have always wanted to experience heliskiing for yourself, reach out to a member of our knowledgeable and friendly Concierge team at (435) 645-6460 or concierge@steinlodge.com. They can answer all of your questions and book you a day of helicopter skiing with Powderbird.