Father's Day at Stein Eriksen Lodge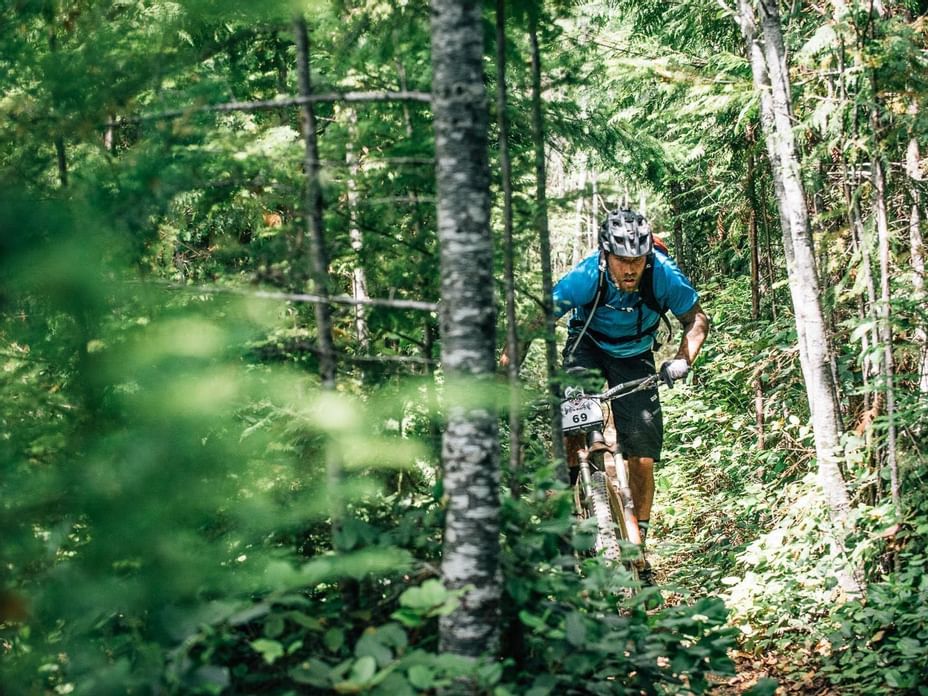 Just in time for opening day at Deer Valley Resort, there is no shortage of fun activities during your family getaway this weekend. Here are a few ideas for celebrating this weekend.
A Round of Golf
What dad does not love some time spent out on the links? With local courses in full swing for summer, golfing is a fun way to spend some time with dad this weekend, whether it is spending some time on the driving range, working on improving that short game, or playing a full 18, Promontory Club is just down the road from the Lodge and offers stellar views, award-winning courses, and plenty of friendly faces.
Fly Fishing
With access to some of the world's best fly fishing, hitting the stream is a great way to spend quality time with your loved ones. Experienced guides are great for those of every skill level. If you are seeking to learn more about the basics of fly fishing including casting techniques, determining how to choose the proper bait, or if you have an interest in learning about the local fish and wildlife in the area, or if you fly fish all the time but just need help finding the perfect spot, local guides can help with all those things and much, much, more. Fly fishing is a great way to spend time with loved ones in one of the most breathtaking natural settings in the world. The fishing is just a bonus!
Dining
Stein Eriksen Lodge is the place to be when it comes to summer dining. The deck of the Mountain Lodge offers the perfect place to enjoy your meal and our award-winning restaurants, Glitretind and Troll Hollen Lounge offer mouth-watering bites and world-class service. Call today to place your reservation. The Champions Club is also open for service, featuring 3,500 square feet of entertainment and plenty of delicious casual dining options.
Hiking and Mountain Biking
Deer Valley offers some of the best hiking and mountain biking in the world, right in our backyard here at The Lodge. With the chairlift service officially opening on June 18th, summer days on the trail are hard to beat. Our team at Stein Eriksen Sport is ready to set you up with all you need including mountain bike rentals and equipment, to make sure you are ready for a fun, safe time on the mountain. Deer Valley also offers guided hikes, which provide insight into the rich mining history of the area or you are welcome to venture out on your own to enjoy some clean mountain air.
The Spa
If your dad is more the type looking for a way to relax and unwind this weekend, our five-star spa has you covered. Indulge in any number of spa treatments and enjoy time poolside relaxing and keeping cool. Our expansive pool area is the perfect place for the entire family all summer long. Book your appointment today!
We hope to see you this weekend but more importantly, we hope you enjoy your time spent with family. As always, the concierge team is always ready to help with coordinating activities to ensure you enjoy your time. For more information or to book an activity, please call (435) 645-6460.