Hops on the Hill 2023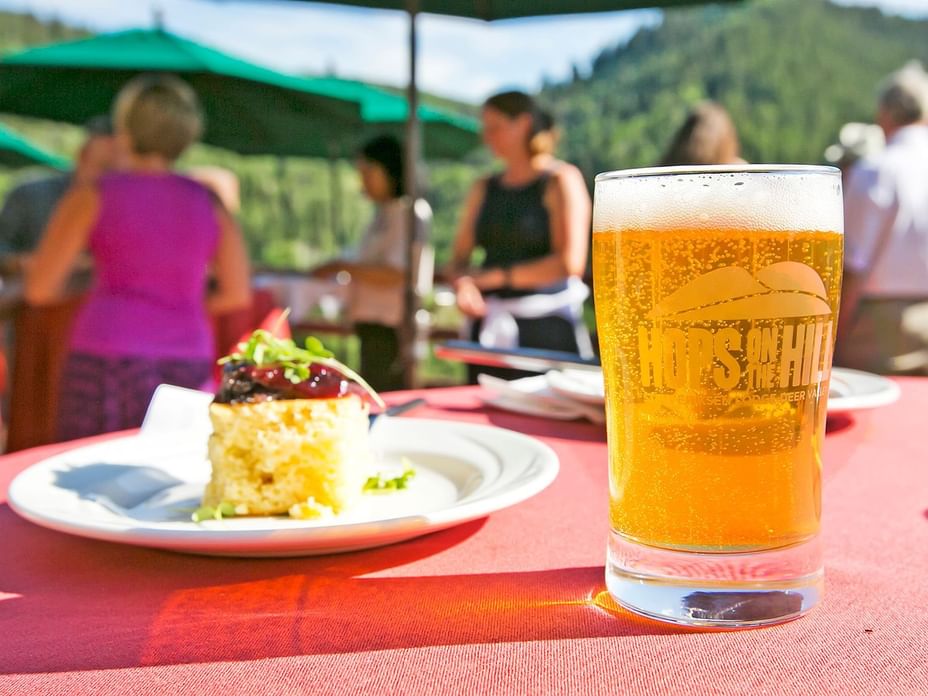 Beer lovers rejoice! Stein Collection could not be more excited to announce Hops on the Hill will return this summer for the first time since 2019.
Hops on the Hill has been a favorite for guests, locals, and Stein Collection team members for several years. The idea was met with much enthusiasm when the opportunity to bring the event back to the Lodge was presented. The community agrees beer in the mountains is a heavenly experience.
This year, Hops on the Hill will feature beer and cider options from over ten different local breweries, including Wasatch Brewery, Bohemian Brewery, Scion Cider, Fisher Brewing, and Uinta Brewing Co, to name a few. Working with many talented makers allows for trying various beers and ciders and how they play with different food pairings. Even the most eccentric beer lovers will find something they love and probably have never tried at Hops on the Hill.
Additionally, we are excited to welcome several local musicians to provide a fun, relaxed ambiance to this event. If there is anything that goes with cold beer, mountain views, and delicious food, it's good music.
While it is a perfect option for guests staying at any Stein Collection property, Hops on the Hill is open to all guests, not just those staying overnight. It is a great way to get to the mountains this summer after a work day or time spent on the trails at Deer Valley Resort. Come on up, grab some friends, make it a date, and come get to know the expert culinary team and some of the best dining in the state.
The event kicks off on Tuesday, July 11th, 2023, and will run every Tuesday until August 15th, 2023. Hops will begin at 6 pm until 8 pm. Tickets are $80 per person, and $40 food-only tickets may be purchased for those who do not drink. Hops on the Hill is for guests ages 21 and over.
This event does sell out. Reservations are highly recommended. Please call (435) 645-6455 to reserve your place.