Mother's Day with Stein Eriksen Lodge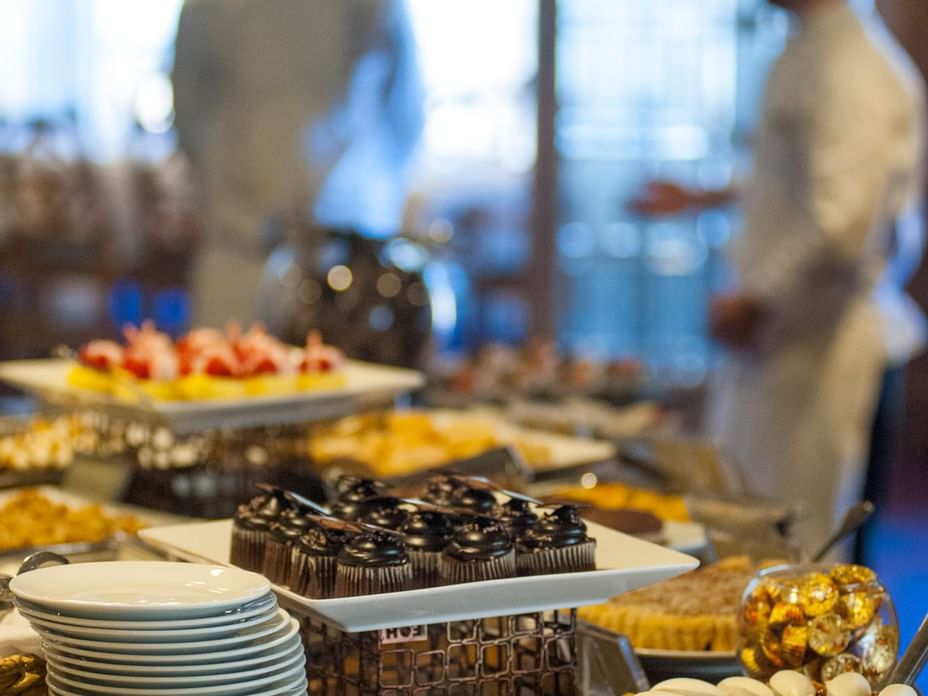 At Stein Eriksen Lodge, our greatest accomplishment is helping each guest feel like a part of the extended Stein family. This mindset informs just about everything we do, including how we treat and serve every person who walks through our doors. That feeling is especially apparent on holidays and special events.
Stein's Famous Mother's Day Brunch
Like with most celebrations, a delicious meal should take center stage. The Mother's Day Buffet at Glitretind Restaurant ticks all the boxes. Our award-winning team works tirelessly to provide an impressive menu brimming with delicious seasonal bites, delicious pastries, mouth-watering seafood platters, small plates, photo-worthy entrees, and just about everything in between. The only thing better than the food is the legendary service. Reservations tend to go quickly; please check with our team for more information on this unforgettable dining experience. (435) 645-6455
The Spa at Stein Eriksen Lodge
There is no better way to spend Mother's Day than at our five-star spa. Give your loved ones the gift of relaxation this Mother's Day by treating them to a luxurious spa treatment. From massage treatments to facials, our expert spa staff has created an impressive spa menu with therapies to help maximize relaxation and rejuvenation, ensuring that each guest will leave feeling renewed. Appointments can be made through the spa or the concierge team.
Shopping on Historic Main Street
We have never met a mother that didn't love shopping to their hearts' content. Fortunately, Main Street plays host to countless charming local boutiques, specialty shops, and galleries. Shopping Main Street also offers the perfect excuse to take in the town and bask in all the Park City beauty. Complimentary shuttle service is available to and from Main Street.
Special Amenities
Finally, when lodging with us this Mother's Day, be sure to take advantage of one of our favorite combinations-flowers and chocolate. We love how a fresh bouquet of spring flowers can freshen up a room. They smell incredible, and they look bright and natural. If you have never tasted our chocolate bon bons, they are both delicious and beautiful. Fresh flowers are available upon request, and our famous chocolate bonbons will be available for purchase.
We recognize that families come in all shapes and sizes. Whether your family is big or small, take time to let all those mothers know just how special they certainly are. Here is to a happy Mother's Day, from our family to yours.